14 Jan, 20

0
Used Motorcycle Trade In Georgia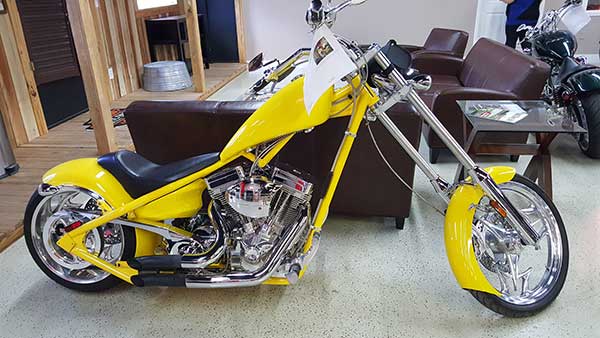 Georgia is a great place to be a motorcycle owner, with almost year round great weather and long roads with beautiful scenery, Georgia is an ideal ride destination. There are some great advantages to owning a motorcycle, the first being the gas mileage, if you can drive your motorcycle yearly, the gas cost would justify the price, at nearly 60 mpg, a motorcycle can beat even the best hybrid car.
Motorcycle Trade In The South
The second advantage is the overall price, in general, most motorcycles are much cheaper than a car. The third advantage is the parking, being able to park in an area other vehicles can not make for a great advantage. With great advantages, there are some things that lean to a disadvantage. One disadvantage is the overall learning curve, and there is more of an adherent risk of owning a motorcycle. But with proper training and experience, a motorcycle can be a great investment.
When you decide to buy a motorcycle or possibly sell your old one for a new one, the first question that comes to mind is where to start? So when investigating the used motorcycle trade in Georgia, your first stop should be online. By submitting a bike to Sell My Motorcycle, we will give you a fair price offer for your used motorcycle and then arrange to pick up of the bike, just that simple.
Sell My Motorcycle is always looking for motorcycles from 2000 and newer, just fill out our online quote form or give us a call at 1-404-975-0072. When you start your research about selling your bike, look for motorcycle buyers Canton or motorcycle buyers Columbus or any great city in Georgia, just know that Sell My Motorcycle will offer you the best amount for your motorcycle. No matter where in the great state of Georgia you are selling your motorcycle, give Sell My Motorcycle a call we can help!