02 Dec, 19

0
Make Extra Cash For The Holidays In Georgia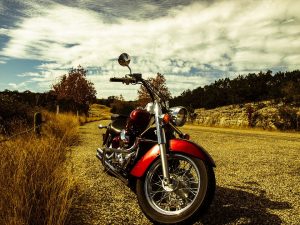 Atlanta, Georgia is a great place to be during the holidays. The weather is in the 50s and 60s, the food is the best in the South, and the people are great. The only bad thing is that Christmas gift shopping can get expensive with the high prices there.
Are you looking to make extra cash this holiday season? You can sell your motorcycle, ATV, or watercraft to Sell My Motorcycle! 
Make Extra Cash Selling Your Motorcycles in Georgia
Here at Sell My Motorcycle, we buy Powersports vehicles from all over the state of Georgia in cities like Atlanta, Augusta, and Savannah. Furthermore, we buy any brand of motorcycle in any make or model! We especially like a few of the most popular brands out there currently. Just a few of the most popular motorcycle brands in Georgia include Can-Am, Harley-Davidson, Honda, Triumph, Victory, and Yamaha. If you have one of these brands, we are very interested in doing business with you!
Also, here at Sell My Motorcycle, we make selling your Powersports vehicle as easy as can be! All you have to do is fill out our free quote form and we will respond with a reasonable and fair offer on your bike. Once the price is agreed upon, we will send you a check and arrange to pick up your vehicle at your convenience. It's just that simple!
Why Should You Sell Your Motorcycle To Sell My Motorcycle?
We buy all types of brands of motorcycles, from Can-Am to Yamaha, and we will buy any type of motorcycle including cruisers, street bikes, dirt bikes, and custom bikes. We will also purchase your ATVs and watercraft! Just begin the process by filling out our quote form or calling us at 1-404-975-0072 today! We can't wait to hear from you this holiday season!
Previous Post
How To Detail Your Motorcycle From Sell My Motorcycle