20 Apr, 17

0
Southern East Coast Rides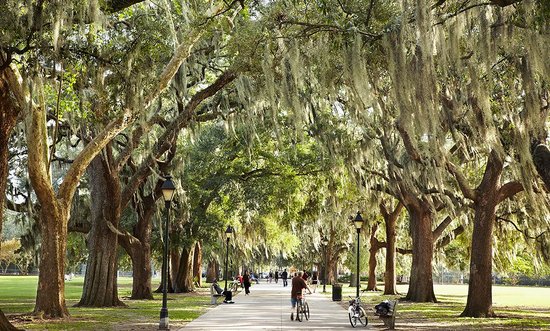 One of the best Georgia coastal cities, Savannah Georgia is a beautiful place to visit, live or ride in.  Savannah Georgia is famous for its beautiful parks, horse carriages, and unique antebellum architecture. Savannah is the oldest city in Georgia, it was established in 1733. Also, many historic homes and parks are well preserved and great places to visit. As a motorcycle owner, the weather all year long is very favorable for riding.
Routes from Savannah Georgia to South Carolina
There are many great routes you can take out of Savannah. A great weekend ride would be up the coast from Savannah to Charleston. This ride provides beautiful views all the way up the coast. In addition, this particular ride is about 105 miles one way. This route is best during the fall or spring when the weather is just a little milder. Also, this route is also known as the Low Country route. Some recommended stops along the way are the Angel Oak, a 300-year-old 65-foot Oak tree.
The next stop on the ride is Edisto Island. There you can visit the Serpentarium, filled with reptiles from all over the region. Your next stop on the route can be Beaufort, South Carolina. Beaufort is a very historic city of South Carolina and was known for being the home of some of South Carolinas wealthiest residents back in the day. In addition to Beaufort, you can also visit St. Helena Island and Hunting Island.
Riding the Georgia-South Carolina Coastline
St. Helena Island is home to Penn Carter, the first African-American school and it is preserved as a National Historic Landmark. Hunting Island is also a state park and is ten miles long. Visit the forest were the jungle scenes for Forrest Gump was shot. Before reaching Savannah there is one other stop, the Pinckney Island National Wildlife Refuge. If you are a bird watcher, this is one of the best places in South Carolina of seeing all types. There are routes from Florida to Georgia to enjoy all year long.
Finally, end your trip in Savannah Georgia. While there visit Paula Deans restaurant the Lady and Sons. There you can enjoy some terrific southern food. This is just one example of a great ride you can take up and down the Southeast Coastline. If you are looking to sell your motorcycle for cash to buy a new bike, submit your bike to us today for the cash you deserve for your used bike. See why Sell My Motorcycle Online is the best place in Georgia or South Carolina to sell your motorcycle.