21 May, 21

0
Riding From Georgia to Florida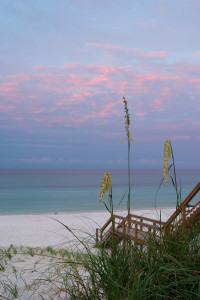 The Best Riding Routes in Florida A1A –> Route 1
If you're gearing up to travel from Florida to Georgia or vice versa nothing can beat riding by the Atlantic on a motorcycle. If you want to feel the breeze and view of the beach as you cruise to your destination, we have a route you should try. The A1A on the East coast of Florida is one for the books. This route takes you right along the Atlantic ocean then turns into route 1 that can go all the way down to the Florida Keys.
This route gives you everything you could need in scenic viewing, beaches, coastal towns, and a great view of the ocean, what else could you ask for? If you need a break make sure to stop by in St. Augustine, Daytona, or any of the other coastal towns, you won't regret it. We just hope you enjoy the ride and the views.
There all types of riding routes in Florida and Georgia to enjoy any time of year.
Speaking of the ride, how about the bike you're riding? Is it in good enough condition to ride the A1A, or has your riding style changed? We here at Sell-My-Motorcycle.com want to take that old bike off your hands. Also, we will compensate you for your old bike with cash in hand, no hassle, no runaround, we promise.
We've made the process easy and quick, all you have to do is fill out our free online form. Tell us all about your bike, the make, the model, the year, and a little bit about it. We will send you a quote and then if you accept we take care of the rest. You don't have to worry about pick up or drop off, we'll take care of that. So turn your old bike into cash, contact us today and start gearing up for the A1A!
Finally, visit our Friends at:
Next Post
Preparing to sell a motorcycle in Georgia