26 Jun, 19

0
Motorcycle Events This Summer In Kentucky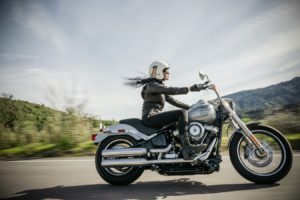 There are a lot of fun things to do in the state of Kentucky. From the many farms that offer horseback riding to nature preserves and natural attractions, there is something for everyone. And for those of us that enjoy motorcycles, there are many Summer motorcycle events all over the state of Kentucky.
Summer Motorcycle Events
On Saturday, June 29, 2019 from 9:00 AM to 2:00 PM, the benefit ride for Alzheimer's will take place in Bowling Green, Kentucky. There will be raffles, contests, and a provided lunch! Come have fun for only $15 per vehicle and an additional $5 per person! All proceeds go towards the Alzheimer's Foundation in the fight to cure Alzheimer's disease!
This event takes place from Friday, July 5, 2019 to Sunday, July 7, 2019. Come to enjoy live music, free food and beer, camping, bike shows, and more! Bring your friends and enjoy the Great American Motorcycle Revolution!
The Freedom Rumble is hosted by the Combat Vets Motorcycle Association in Louisville on Saturday, July 6, 2019 at 8:30 AM. Here you can enjoy a scenic ride, free food and beverages, music, gun raffles, and more!
From Thursday, July 18, 2019 to Sunday, July 21, 2019 is the most popular adult-only rally in Kentucky! The event offers live music, bike shows, contests, camping, and more! So visit the bike rally and have some fun!
In  Louisville on Saturday, August 24, 2019 at 8:00 AM, Riders for Heroes will host their 4th annual ride, rally, and bike show! Come to enjoy live music, free food, and cold beer. Tickets are only $10 per person for rally entry, $20 per pre-registered person; which includes a t-shirt and rally entry, and $10 per bike entered into the bike show. Furthermore, all proceeds go to USA Cares, a national nonprofit organization dedicated to assisting veterans and military families in crisis.
Sell My Motorcycle
Here at Sell My Motorcycle, we purchase all brands of bikes, from Harley-Davidson to Yamaha as well as types such as cruisers, street bikes, and dirt bikes. Just fill out our quote form to begin the process or give us a call at 1-404-975-0072, you will be glad you did!