12 Feb, 18

0
Hottest Bikes in Georgia 2018
If you are looking to buy a motorcycle in Georgia, there are some pretty popular bikes for 2018. We are going to focus on the top 5 bikes that riders plan on flocking to with their tax returns.
Georgia's top 5 anticipated bikes for 2018:
1. 2018 Zero S Zf7.2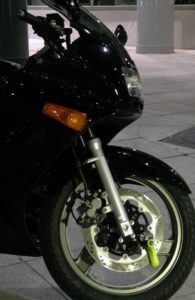 This electric bike is a go to for riders looking to save on gas. With a quick charging battery, you can ride approximately 89 miles before needing a recharge. This is the perfect distance between bathroom or food stops. Grab a bite to eat along one of Georgia's best motorcycle routes and charge up. There are various battery sizes available to customize your bike for your riding style.
2. 2018 BMW R Nine T Pure
On the more pricey side, this bike brings back the 70's and 80's look. Although it may be more expensive, the quality of this bike is superior to its competitors. If you like this bike, we hope you like gray, as it is the only color option available for this model. Customization is available, which can increase or decrease the cost of this beauty.
3. 2018 Indian Scout Bomber
Bought out by Polaris in 2011, Indian continues to produce outstanding motorcycles. Although the style is not as "muscular" as models in the past. The Scout Bomber brings a new edginess to the motorcycle world!
4. 2018 Suzuki GSX250R
If you are in the market for a smaller sport bike, the Suzuki is still quite popular among riders. With the 2018 model, Suzuki has made their bike more energy efficient, offering a cleaner engine, and a 290 mile gas tank. For those looking for an easy ride, this model is for you!
5.2018 Kawasaki Z650
Kawasaki continues to produce stylish, easy to ride sport bikes. With a low riding seat, control of this bike is easy. Smooth downshifts eliminate the fear of locking the rear wheel, or over revving the engine.
When you decide to get on the 2018 motorcycle trends of the year, be sure you are getting top dollar back for your old motorcycle. When you sell a used motorcycle, we will buy it!
Previous Post
New Year, New Bike? We're ready to buy your old one.
Next Post
We Buy Dirt Bikes From Atlanta To Savannah