11 Jan, 23

0
We Buy Trikes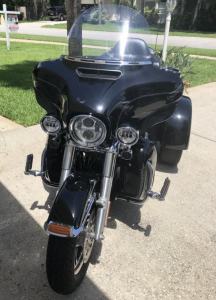 Are you looking for a new motorcycle to buy on the Southeast coast? A model currently on the rise in popularity in Georgia is three-wheeled motorcycles or trikes. And this is for good reason. Trikes have many benefits compared to standard two-wheeled motorcycles.
Trikes have made a comeback in recent years due largely to their unique design. The trike look is easily noticeable and attracts a lot of attention on the roads. Furthermore, trikes allow for greater security which makes it safer to ride. There are a lot of long motorcycle riding trails in Georgia. With a three-wheeled design and subsequent better balance, you can drive longer distances more comfortably. And if you are looking for a place to sell your trike, sell your vehicle to Sell My Motorcycle! 
Why Are Trikes Popular in Georgia?
Trikes are very popular at the moment for a variety of reasons. But why? Here are just a few of the reasons why people are interested in trikes!
Safety
Three-wheeled motorcycles are much safer than their two-wheeled counterparts. The weight of the motorcycle is spread between three wheels which provide added stability and balance. This also makes trikes a great option for older motorcyclists and those that have disabilities that affect the maneuvering of a basic two-wheeled motorcycle. 
Space and Comfort
Trikes are known for being easier to ride than other motorcycles due to less effort being required in controlling them. This allows the rider to conserve energy while riding short and long distances alike! Additionally, the added width of a trike affords the rider more room on the seat for comfort and more space for storage as well. 
Style
Who doesn't like the trike style? These bikes cause heads to turn on the roads and gain lots of attention from fellow motorists. If you like turning heads on long rides and getting attention for your bike, you should consider investing in a trike of your own.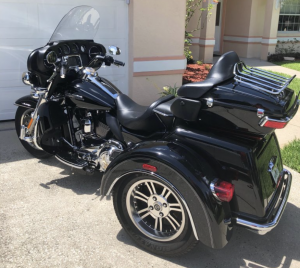 Sell Your Trike to Sell My Motorcycle
We want to buy your trikes! Here at Sell My Motorcycle, we are interested in late-model trikes of any brand including Harley-Davidson, Honda, Suzuki, Yamaha, and many others!
Also, we make the selling process easy. All you have to do is fill out a free online quote form or give us a call at 1-404-975-0072. We will offer you a fair price on your trike and get everything handled. Contact us and sell your trike today!
---
Do you have a boat you want to sell? Check out Sell Us Your Boats!
Next Post
Need Help Selling A Used Motorcycle In Georgia?