12 Oct, 20

0
We Buy Harley-Davidson Street Glides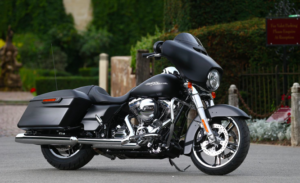 The Harley-Davidson Street Glide is a popular motorcycle first introduced in the summer of 2005. It is now known as one of Harley-Davidson's most popular models due to its sleek design and durability.   With a strong Milwaukee-Eight 107 V-Twin engine, this motorcycle packs a strong punch great for any city cruise or freeway drive. And the 6-gallon fuel tank allows for longer drives with fewer stops to refuel.
Why should You Consider Street Glides?
Here at Sell My Motorcycle, we want to buy your Harley-Davidson Street Glides! The Street Glide is one of the best motorcycles made by Harley-Davidson and has become one of the biggest selling touring models. Even more impressive are the features found on the motorcycles themselves.
Aesthetically, the Street Glide is sleek with a high seat and broad dash. The upright riding position is comfortable and enjoyable even after a long ride. In general, the models after 2007 display major improvements including faster acceleration, stronger brake power, and larger fuel capacity.
The newer models also have reflexive technological systems to keep your rides on the Street Glide safe. With an antilock brake system and Cornering Enhanced ABS, breaking in busy areas and curves has never been more instinctive. The Drag-Torque Slip Control System provides extra support to the rear wheel on wet and slippery roads.
If you are looking for a quick and easy way to sell your Street Glide, look no further than Sell My Motorcycle! We are interested in purchasing all of the Street Glide models. And our selling process is simple and stress-free, just fill out our quote form or contact us and we will get back to you as soon as possible with an offer! Furthermore, we buy from all over the state of Georgia from Dalton to Savannah. Get some extra cash and sell your Street Glide to Sell My Motorcycle!
Next Post
Selling Your Used Motorcycle in Atlanta