21 Jun, 17

0
Summer Motorcycle Events in Georgia
It's summer 2017 and we have two words for you: motorcycle events! Now is the time to be brave, now is the time to follow your dreams, now is the time to live life to the fullest. This summer, get involved with as many motorcycle events that you possibly can in the Atlanta, Augusta, and Athens area. This year could make that memory that will last a lifetime.
Savannah and Athens Host Bike Events
Two popular events that will be happening in Georgia this year is Raymond P. Henry Down Biker Fund "Pack Run" and Ride to Remember 9-11. Below is additional information regarding both events.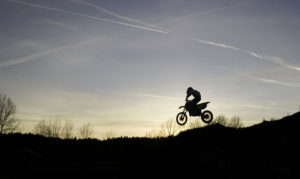 The Raymond P. Henry Down Biker Fund "Pack Run"
The Raymond P. Henry Down Biker Fund "Pack Run" motorcycle event will take place on Saturday, June 24, 2017 from 11:00 a.m.-3:00 p.m. This charity event will be held at the Killer Mans Sons Clubhouse in Savannah, Georgia and is said to possibly take place on one of the hottest days of the year, so it will be a Black Jack Run, to shorten the time. This poker run will end at the VFW 660 where the Bomber Girls will be collecting donations for homeless vets and Ray Tomasino will be playing. For additional information, contact Killer Mans Sons Clubhouse.
Ride to Remember 9-11
The Ride to Remember event will begin on Saturday, September 9, 2017 at the Cycle World of Athens (4225 Atlanta Hwy. Athens, GA 30606). Registration begins at 9 a.m. and the ride starts at 10 a.m. All bikes are welcome, for this is a free ride! This event will be an event that patriotic bikers will never forget. For more information, call (706) 548-3300 or visit their website.
Selling Your Bike?
Are you thinking about selling your motorcycle? Georgia residents can sell your motorcycle here. We are motorcycle buyers and will make you and offer. No matter if you live in Atlanta or all the way down in Savannah, fill out our free quote form today!