25 Mar, 21

0
Sell My Goldwing Georgia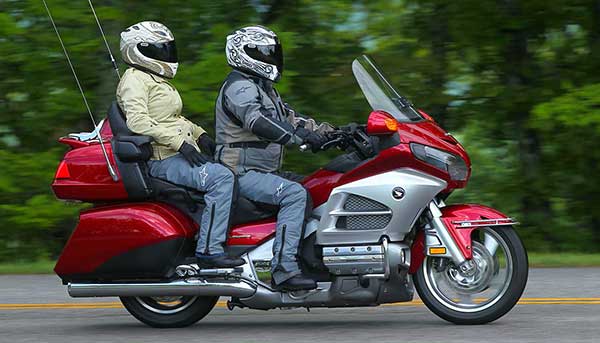 The Goldwing is a touring motorcycle made by Honda. They were introduced in 1974 and have gone to become one of the top-selling brands of motorcycles. These motorcycles are excellent bikes for long-distance rides. In addition, the Honda offers wind protection, comfortable seats, smooth ride, and storage, which make sit ideal for longer rides and a better choice than other models of motorcycles.
Honda Goldwing Features
The Honda Goldwing was one of the first motorcycles to offer airbag safety features, and today some models have integrated GPS and full audio systems. Because of the popularity of this bike, they tend to hold value reasonably well.  Of course, like any major brand of motorcycle, there are different models to choose from
The Honda Goldwing Audio Comfort – 1832cc liquid-cooled horizontally opposed six-cylinder engine; Heated grips, seat, & foot warmer; Premium Surround Sound; Cruise Control; Electric Reverse
Goldwing Audio Comfort Navi XM  –  Adds: Satellite-Linked Navigation System & XM Radio, Weather & Traffic
Audio Comfort Navi XM ABS – Adds: Combined Anti-Lock Brakes
Airbag – Adds: First Motorcycle Airbag
These are just a few of the great models of Honda Goldwings that have been available over the years.  If you are looking to sell my Goldwing Georgia, then you should give us a call. We are always looking for 2000 or newer Honda Goldwings to buy. We offer fair amounts for your used Goldwing and the process is super easy. Just give us a call at 1-404-975-0072 or use our easy quote form. We will respond to your submission and set a pickup date and issue you a check, just that simple.
No matter if you live in Athens or Savannah Georgia, we will buy your used Honda Goldwing from you at a great price! DO not hesitate, get the money you deserve for your used bike today, and put the cash you make towards a new Honda Goldwing, and enjoy cruising the Georgia highways in style and comfort.