29 Mar, 17

0
Sell Your Motorcycle Quick This Spring!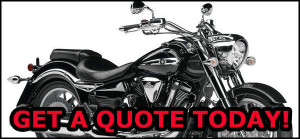 No luck selling your motorcycle during the winter? Don't give up just yet! Often times riders looking to purchase a used motorcycle will wait until spring to buy a used motorcycle. This allows them to avoid storing or shipping their motorcycle until the weather breaks. What does this mean for you? You can sell your motorcycle quick this spring!
Let us help you sell your motorcycle quick this spring!
If you are looking to sell your motorcycle quick this spring, whether it be a  Yamaha, Suzuki, or Harley Davidson let us take in off of your hands by buying it today. There are many benefits to selling your motorcycle online vs. in person or via local classifieds. Here are just a few reasons we recommend selling a motorcycle online:
1. Safety- You do not need to invite random strangers to your home, or set appointments in empty lots with those you do not know while you sell a motorcycle online. You will know that you are dealing with professional motorcycle buyers and not someone just looking for a free motorcycle ride
2. Less time consuming- When selling a motorcycle to locals, you will have to set appointments and make time to show your bike. Some may be serious about purchasing while others may just waste your time. Professional motorcycle buyers in Georgia will not waste your time, they will make sure you sell your motorcycle quick this spring.
3. No cost- If you decided to list your motorcycle for sale in a local classified, such as a newspaper, chances are you had to pay for it. When we buy your motorcycle, all you have to do is fill out a simple quote form and we will pay you cash for your motorcycle. You will not pay us.
Not sure if you are ready to sell you motorcycle. Contact our motorcycle buying professionals today and we will make sure you know everything there is to know about selling your motorcycle online.