18 Aug, 22

0
Motorcycle Appraisals Georgia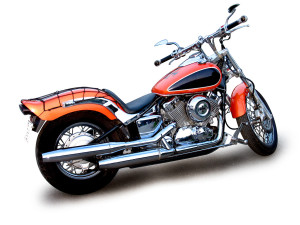 What are some of the reasons you would need a motorcycle appraisal? For one, it helps you establish a fair market value or actual cash value for your motorcycle. A motorcycle appraisal can also help you determine an accurate Diminishment In the Value of your motorcycle as well. A motorcycle appraisal can help aid in various insurance requirements or provide collateral value for a loan, plus many other uses.
Insurance Companies prefer Motorcycle Appraisals Georgia
Currently, many insurance companies are now requiring approved motorcycle appraisals so as to provide documentation of the value of a particular motorcycle. In fact, the point has been reached where custom built or bikes that have been heavily modified and/or fitted with major accessory packages are needing an appraisal to even get an insurance policy opened.
There are many online options for motorcycle appraisals. Also, you might also be able to find someone locally who will offer services. Your best bet is to ask around. In addition, find out what other motorcycle owners have done, then get several appraisals to compare. Don't feel rushed or pressured to accept the first appraisal you get.
What to look for in a full value Motorcycle Appraisal
A full value appraisal includes a detailed, written report, broken down by category with copies of research documentation and photos. A motorcycle appraisal should consist of a complete and thorough evaluation of all mechanical components, the motorcycle's frame, and custom accessories. The value is established using a combination of up-to-date book values and/or current comparable values, along with the appraiser's experience and expert knowledge. The motorcycle appraisal should also include an in-depth analysis of the motorcycle's specific information. Such as its history, repairs, upgrades, customization, and any conversion work performed.
Appraise Your Donated Motorcycle
If you decide to donate your motorcycle, you should consider getting your motorcycle appraisal before you donate the vehicle. If you are going to donate your vehicle, it must be appraised if it is valued at over $5000. You should have your motorcycle appraised prior to donation and provide a completed IRS form 8283 to file with your taxes.
Once you get your motorcycle appraisal, and you know the fair market value of the bike, feel free to contact us to Sell My Motorcycle. We are motorcycle professionals and we want to make your bike selling experience an easy one. Get motorcycle appraisals Georgia today!