26 Sep, 19

0
How To Detail Your Motorcycle From Sell My Motorcycle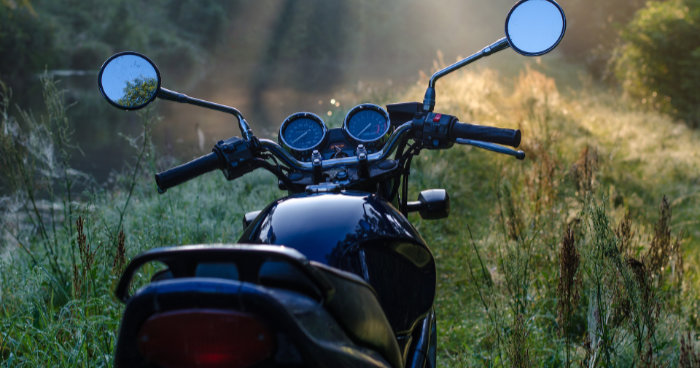 Most likely you ride your motorcycle quite a lot. If you are a regular rider, you may have noticed some grime and dirt build-up on your bike. We outline some simple steps to help you detail your motorcycle and give it back that showroom look. Of course, if you are looking to sell your bike dirty or clean we will buy it. Fill out our form today for a great quote.
Detail Your Bike With These Steps
Prepare Your Bike
Well before you can prepare the bike you need to prepare your stuff. Gather together the soaps, wax, buckets, hose and other tools you will need. Of course, let the bike cool down if you recently rode it. To be thoruogh you can also cover the battery and the exhaust to prevent water from getting in there.
Rinse and Wash
Rinse the bike first, removing loose debris and dirt. Be careful with high powered pressure washers you do not want to destroy any seals. Once it is rinsed start with the scrubbing and washing. Amazon carries a full line-up of motorcycle washes to choose from.  Try applying the soap to a small area first, so that you know it will not harm the finish of the bike. Also, you can buy wheel and exhaust cleaners to remove brake dust as well. Once done with the soap make sure to rinse completely.
Buffing and Polishing
Look for scrapes or scratches and use proper polish to help repair those damaged areas. In addition, using microfiber towels and a circular pattern helps to remove those blemishes. Depending on the polish, you may have a longer wait for certain products, you can start with the buffing. Using clean towels start buffing the bike to remove all the excess polish and give the bike iits initial shine.
Wax Away
For that final shiny look, you should apply a wax. This will add a protective layer to the finish of the motorcycle and help keep it looking good longer. Try not to get any wax on rubber or vinyl surfaces, wax can be known to damage these type of materials. NOw you have the outside finish looking great, make sure to wipe down the glass with proper cleaners and clean the leather or other types of seats with the proper product.
These steps will help your motorcycle to look its best all year long. Of course, if you would like to sell your bike, we here at Sell My Motorcycle will make a great offer for your bike.  Dirty or clean we will pick up your bike and issue you a check on the spot so sell to us today!
Next Post
Make Extra Cash For The Holidays In Georgia