09 Oct, 17

0
Halloween Adventures
What's Halloween without a haunted house? We'll tell you…boringgg. Who wants to do the same thing they did last year? This year, switch up the typical "trick or treat" for an unforgettable holiday adventure with your family and friends.
Netherworld Haunted House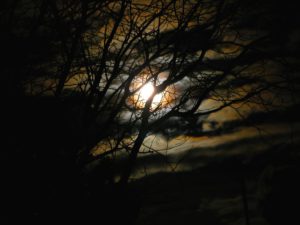 Located in Norcross, GA, the Netherworld haunted house isn't your average haunted house. Not only is it one of the scariest haunted houses in Georgia, but it has also been deemed as one of the top haunted houses across the nation. Notable for its multi-story, attraction and cutting-edge special effects, Netherworld has received national recognition from AOL, CNN, Hauntworld Magazine and the Wall Street Journal. Built to appease the audience, this haunted house has unique themes, great actors, and extremely detailed sets. So, what are you waiting for? This is something you do not want to miss put on this Halloween season! I mean, how cool would it be to ride your motorcycle to a haunted house?! If you're interested in additional information regarding Netherworld, please feel free to click here.
Halloween Motorcycle Ride to Florida
Looking for a good ride this Halloween? If you don't mind riding a bit down the Gulf side coast check out the Halloween Weekend at Scooter Haven. It's happening all weekend long from October 27th to October 31st, 2017. There's a campout with Live music Karaoke and much more.
Looking to Sell Your Motorcycle this fall?
Are you interested in selling your motorcycle in the Georgia area this Halloween?  Maybe you want to take the ride down to the Halloween weekend at Scooter Haven and ride back with friends? Sell My Motorcycle is the place to contact. Our office in Jacksonville is only an hour or so away. We can make the deal and pick it up there! Being in business for decades now, we have experience in the powersports industry and have been buying motorcycles, ATVs and watercrafts for years. We do not play games when it comes to finding great deals–our main priority is seeing our customers satisfied. Fill out our free quote form to receive the best offer today. We look forward to hearing from you.
Just for fun
Do you enjoy playing video games? Check out Bring Em Back Marketing's new Halloween game. Simple yet fun, it's still in the development stage,  so go through the levels and add up your score.  The game is user-friendly and is played on your mobile phone or computer for now with the app soon to follow.
Next Post
Motorcycle Accessories for the Holidays