11 Aug, 21

0
Georgia's Greatest Deals On Used Motorcycles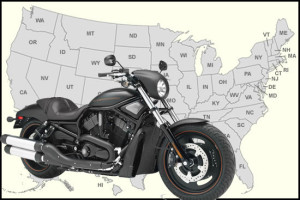 When it comes to the southeast coast, motorcycles are in high demand. For southern states, the constant sunshine allows riders to travel in style. Especially in Georgia! With unique hotspots like Atlanta, Savannah, and Macon, there is a lot to see. However, even if they high demand, selling your motorcycle can be hard. After all, buyers can be challenging.
Although they could be looking for a motorcycle, they may not want yours. In addition, you can jump through hoops with your potential buyer but then have to wait for payment. So where can you find Georgia's greatest deals on used motorcycles? Well, you already found it!
---
Reasons to Sell Your Motorcycle
But you might be wondering, "why should I sell my motorcycle?"
Well, there are many reasons for people to sell their used bikes. First of all, you could want an upgrade. After all, there are a variety of motorcycles out there. Whether you want the latest bike or a different type, selling your used motorcycle is a solid option. Another reason is milage and repair costs. Even though you could love your bike, sometimes keeping it isn't worth the price to keep it functioning. And if you aren't riding your motorcycle often, it seems pointless to own one.
However, the biggest reason is the high demand for used motorcycles. Regardless if someone is new to riding or a veteran, used motorcycles are ideal! As a result, used motorcycles are in demand. And that is why a seller should get the best deals!
---
Georgia's Greatest Deals on Used Bikes at Sell My Motorcycle
When it comes to finding Georgia's greatest deals on used motorcycles, Sell My Motorcycle cannot be compared. Unlike other online buyers, Sell My Motorcycle makes offers that reflect your bike's value. Sellers are guaranteed to get the best deals on their used bikes. However, our customer service is superior as well. While many buyers pick and choose what bikes they are interested in, Sell My Motorcycle wants them all. That is right! Our buyers are looking for every type of model and brand of motorcycle. Meaning you don't have to interact with indecisive buyers. You have a used bike, we want it!
But that's not all, we buy used ATVs and Watercraft as well! So, you don't have to look for a buyer who focuses only on ATVs and PWC. You can sell them here! And just like our motorcycles, we want them all!
Best of all, you don't have to jump through hoops to get what you deserve. Our buyers will come to you to pick it and give your check on the spot. Because we value our seller's time. Don't settle for less! Get the greatest deals on your used motorcycle at Sell My Motorcycles.
Ready to get paid?