11 Nov, 22

0
Guide to Buying a Used Motorcycle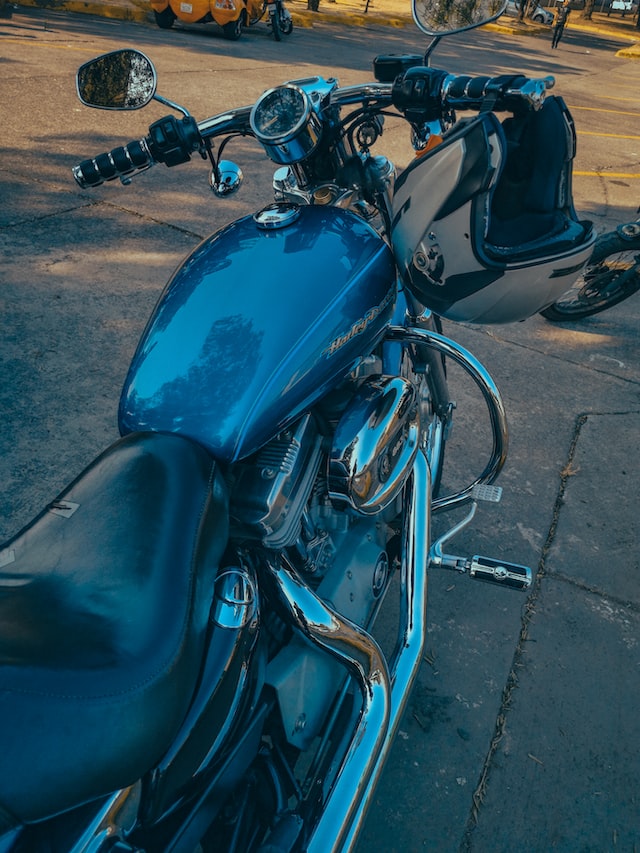 Do you want to buy a used motorcycle? While many people want to buy a brand-new bike, buying second-hand is an excellent option. However, there are some hurdles to purchasing a used bike. As a result, some people do not know what to look for before paying for a used motorcycle. That is why Sell My Motorcycle is going to give you a handy guide for used bikes!
Look For Damage
The first step is to look for damage. Since you're looking at a used motorcycle, it is not going to be in the same condition as a brand-new bike. However, it is important to inspect the bike visually. Take the time to identify any major scratches and dings. You should inspect the gas tank as well. If the tank is dented, it may need to be replaced. Also, check out the exhaust pipes because any metal that is tinted blue can indicate the motorcycle overheats.
Examine the Tires
Just like a car, you can tell if the tires are in good shape if the tip of your finger is covered by tread. While this test is usually just to check if tires are worn down, it can indicate problems with the bike. For example, if only one side of the tire is worn it can show a problem with the bike's alignment or a bent wheel. Also, make sure to check the fender. If the fender is touching the tire, it will leave some abnormal waring.
Check the Milage and Paperwork
Since you are buying a used motorcycle, there should be a reasonable amount of mileage on the bike. If you look at the odometer and it reads all zeros or an absurdly low number of miles, it can indicate the gauge is a replacement. As a result, the true miles on the bike would be unknown. If you want to buy this used motorcycle then you need to accept the risks that come with not knowing the true mileage. You should also take a look at the paperwork. You can search the bike's Vehicle Identification Number (VIN) to get the motorcycle's entire history. The history can show you how many accidents its been through, possible major repairs, and if the bike is stolen property. After all, you don't want your first used bike to be stolen property.
Other Factors Before You Buy a Used Motorcycle
There a plenty of other things you should look at before you decide on buying a used bike. This includes:
Listening to the Engine
Assessing the Oil
Test Drive
Get an Inspection
Research the Price
However, what if you want to sell a used bike instead? Well, Sell Your Motorcycle can help you with that!
Sell Your Motorcycle
Selling is just as daunting as buying a used motorcycle. Not only do you have to find a place to put your listing but also deal with wishy-washy buyers that don't know what they want. Sometimes you have to drive your motorcycle out to these potential buyers, only for them to decline and make you drive all the way back. However, Sell Your Motorcycle does things differently. We want sellers that have an easy and quick time selling their used bikes. That is why we provide a streamlined process. All sellers have to do is submit a quote and send it in. Afterward, Sell My Motorcycle will give you a generous offer! Once you accept, we will come to pick up your vehicle in person and give you cash. It is that easy!
So, don't sell your motorcycle the hard way. Contact Sell My Motorcycle today!
---
Have other Powersports to sell? check out Sell Us Your Bike!